Becoming ISO 27001 compliant is a by-product of a solid security program. However, the journey to get there can be grueling. Is your team prepared?
While establishing such a program can be challenging, it doesn't have to be. We're teaming up with Tugboat Logic for a webinar on how to prepare for and maintain ISO 27001 by scaling your security program with an automated approach.


Key Takeaways:
Confidently prepare for your next ISO 27001 audit
Learn why you should leverage on-demand pentesting
See the value of an automated audit solution to improve your security posture
Join us on June 29th at 10am PT/1pm ET - register now!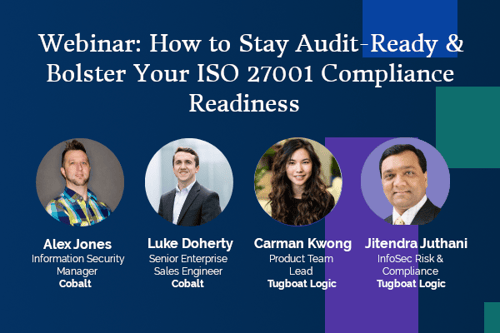 Brought to you by: